Welcome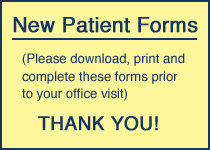 Your search for a warm and caring doctor to help you or your loved one with lung or sleep related health issues is finally over. This practice has all the things that you are looking for; a passionate doctor whose emphasis is on quality rather than quantity, compassionate staff, and state-of-the-art setup for treatment.
We believe in providing a practice that is based on a strong doctor - patient relationship with every effort made to fully explain your condition and the treatment plan. Patients are empowered to take an active role by educating themselves about their health problems and by maintaining an open communication channel. Every effort is made to reduce hospitalization and help the patient lead an active and productive lifestyle. Suggestions to improve patient healthcare are welcome.
Come and experience a pleasant atmosphere and the care that you deserve. Let us be your health guide.
Contact:

Dr. Sridhar K. Iyer MD, FCCP, FAASM
802 N Bonnie Brae St.
Suite 104
Denton, TX 76201
Email: siyer@dentonlungdr.com
Phone: 940.565.0373
Fax: 940.565.0413